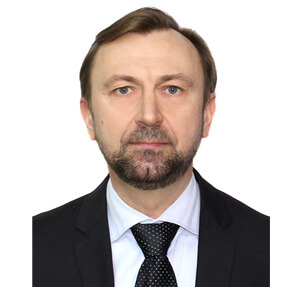 Sergei GORODETSKII
Co-Founder CISS GROUP Russia
Responsible for:
Development & marketing sales of services inside Russian Federation territory. Managing organizational sales by developing a business plan that covers sales, revenue and expense controls.
Education:
1988 - 1993 Taganrog Radio Engineering Institute. Engineer.
1994 - 1996 Taganrog Radio Engineering University. Lawyer.
2008 - 2010 Presidential Program for retraining management personnel for the national economy of the Russian Federation. Rostov State University, manager.
Internship in one of the world's largest survey companies, Port of Rouen, France.
Experience:
2018 Individual entrepreneur. Agribusiness agency services.
2014-2018 Director of Agrosplav LLC, Krasnodar, Trade in agricultural products in Russia and for export.
2011-2014 Deputy Directors of Yugtorg LLC, Taganrog. Supply of agricultural products.
2000-2008 TPA "UTS". Managing Director of Yugtranzit-Grain. Taganrog. Organization of export and forwarding of agricultural products from the southern ports of Russia.
2004-2006 Director of Cargo-test LLC. Taganrog. Safety certification of agricultural products.