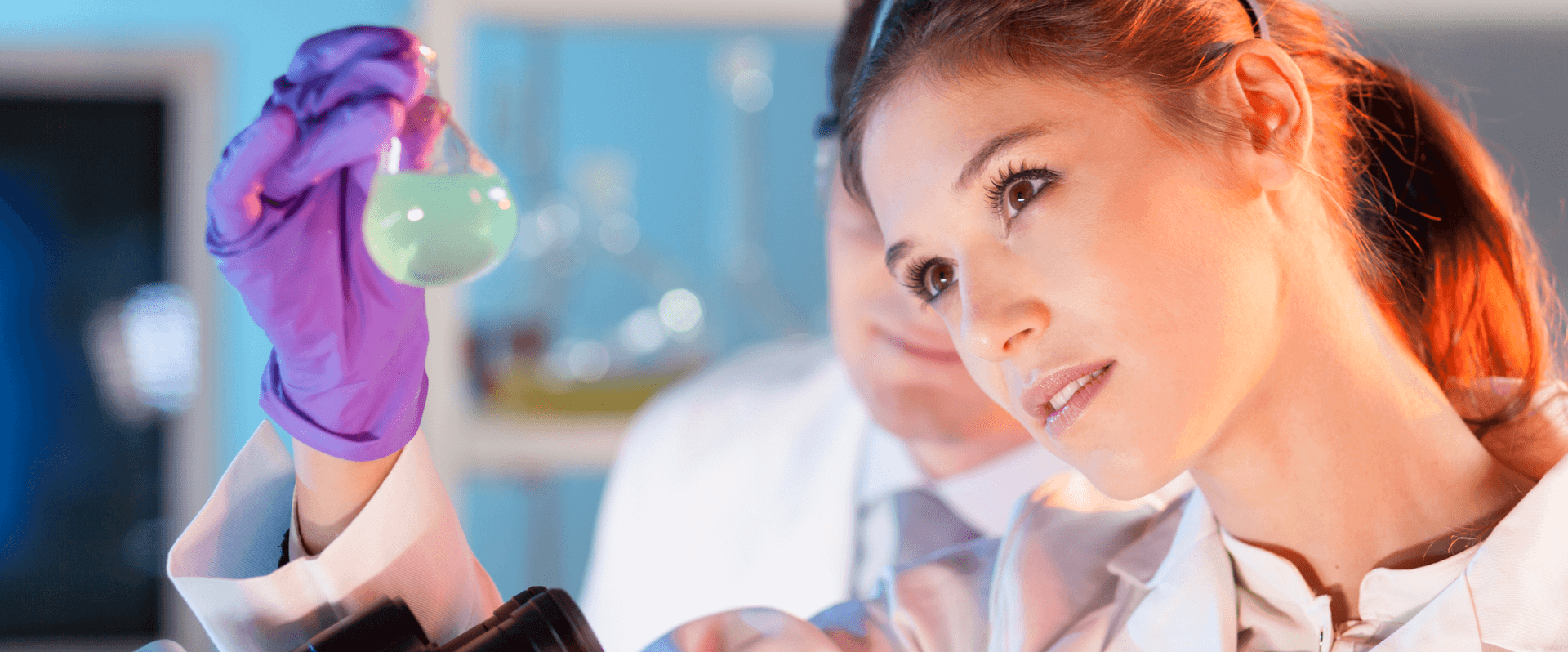 Labs tests
Company presentation is available for download at the link below.

Download PDF LABORATORY CISS GROUP

Download Laboratory CISS Group Gafta Analysis Certificate 2021
In today's world, our customers as well as end users are increasingly focusing on natural, safe, organic agricultural and processed food. Various official quality standards and regulations are becoming more demanding.
CISS GROUP laboratories are accredited and certified with international standards GAFTA and FOSFA. Working operation procedures (SOP) are created to fulfill the requirements of the quality management standard ISO / IEC 17025. The laboratory staff constantly improves their skills, participates in industry seminars, in rounds of inter-laboratory comparative tests, proving their competence in performing laboratory analyzes and the ability to provide high quality services, which is independent and fully traceable. The laboratory uses modern equipment from top world manufacturers such as FOSS and VELP, to name just few of them. This ensures the effective performance of tests according to the declared methods. Mobile labs, available upon request, allow analysis to be carried out as close as possible to the point of inspection and to provide rapid analyzes during the sampling process with on-line access to the results by our customers.
An internal training program for laboratory staff and the regular participation of our specialists in various international conferences and seminars is a guarantee of the quality of analytical work performed by CISS GROUP.
WHEAT
ANALYSES
METHOD
Colour and smell
GOST 10967
Infestation
DSTU ISO 6639-3, ISO 6639-3
Mass of 1000 grains
ISO 520
Test weight
DSTU 4234, DSTU GOST 10840, ISO 7971-3, USDA
Foreign matter and impurities
DSTU 3768, ISO 7970, EN 15587, USDA, GAFTA 26:1, GAFTA 26:2
Moisture content
GOST 13586.5, DSTU ISO 712, ISO 712, GAFTA 2:3/ISO 712, USDA
Protein as per Kjeldahl method, as is.
Protein content as per Kjeldahl method, on dry matter
GOST 10846, DSTU ISO 20483, ISO 20483, GAFTA 4:2/ISO 20483
Wet gluten ISO
DSTU ISO 21415-1, ISO 21415-1, GAFTA 25:1/ ISO 21415-1
Fiber
GOST 13496.2, ISO 6865, GAFTA 9:0/ ISO 6865
BARLEY
ANALYSES
METHOD
Colour and smell
GOST 10967
Infestation
DSTU ISO 6639-3, ISO 6639-3
Mass of 1000 grains
ISO 520
Test weight
DSTU 4234, DSTU GOST 10840, ISO 7971-3, USDA
Foreign matter and impurities
DSTU 3769, EN 15587, USDA, GAFTA 26:1, GAFTA 26:2
Moisture content
GOST 13586.5,DSTU ISO 712, ISO 712, GAFTA 2:3/ISO 712, USDA
Protein as per Kjeldahl method, as is.
Protein content as per Kjeldahl method, on dry matter
GOST 10846, DSTU ISO 20483, ISO 20483, GAFTA 4:2/ISO 20483
Fiber content
GOST 13496.2, ISO 6865, GAFTA 9:0/ ISO 6865
CORN
ANALYSES
METHOD
Colour and smell
GOST 10967
Infestation
DSTU ISO 6639-3, ISO 6639-3
Mass of 1000 grains
ISO 520
Test weight
DSTU 4234, DSTU GOST 10840, ISO 7971-3, USDA
Foreign matter and impurities
ISO 19942, EN 16378
Moisture content
GOST 13586.5, DSTU ISO 6540, ISO 6540, GAFTA 2:4/ISO 6540, USDA
Protein as per Kjeldahl method, as is.
Protein content as per Kjeldahl method, on dry matter
GOST 10846, DSTU ISO 20483, ISO 20483, GAFTA 4:2/ISO 20483
Fiber content
GOST 13496.2, ISO 6865, GAFTA 9:0/ ISO 6865
SORGHUM
ANALYSES
METHOD
Colour and smell
GOST 10967
Infestation
DSTU ISO 6639-3, ISO 6639-3
Mass of 1000 grains
ISO 520
Test weight
DSTU 4234, DSTU GOST 10840, ISO 7971-3, USDA
Foreign matter and impurities
DSTU 4962, EN 16378
Moisture content
GOST 13586.5, DSTU ISO 712, ISO 712, GAFTA 2:3/ISO 712
Fat content
DSTU ISO 7302:2003, ISO 11085:2015, ISO 6492,
GAFTA 3:0/ ISO 6492
Protein as per Kjeldahl method, as is.
Protein content as per Kjeldahl method, on dry matter
GOST 10846, DSTU ISO 20483, ISO 20483, GAFTA 4:2/ISO 20483
Fiber content
GOST 13496.2, ISO 6865, GAFTA 9:0/ ISO 6865
SUNFLOWERSEED
ANALYSES
METHOD
Colour and smell
GOST 27988
Test weight
DSTU 4694
Foreign matter and impurities
DSTU 4694, GOST 10854, DSTU ISO 658, ISO 658
Moisture content
DSTU 4811, DSTU ISO 665:2008, ISO 665:2000
Oil content
ISO 659
FFA (Acid value)
GOST 10858, DSTU ISO 729, ISO 660, ISO 729,
Protein as per Kjeldahl method, as is.
Protein content as per Kjeldahl method, on dry matter
ISO 5983-1, GAFTA 4:1/ ISO 5983-1
RAPESSEDS
ANALYSES
METHOD
Colour and smell
GOST 27988
Foreign matter and impurities
DSTU 4694, DSTU ISO 658, ISO 658
Moisture content
DSTU 4811, DSTU ISO 665:2008, ISO 665:2000
Oil content
ISO 659
FFA (Acid value)
GOST 10858, DSTU ISO 729, ISO 660, ISO 729
Protein as per Kjeldahl method, as is.
Protein content as per Kjeldahl method, on dry matter
ISO 5983-1, GAFTA 4:1/ ISO 5983-1
LINESEEDS
| | |
| --- | --- |
| ANALYSES | METHOD |
| Colour and smell | GOST 27988 |
| Foreign matter and impurities | DSTU 4694, DSTU ISO 658, ISO 658 |
| Moisture content | DSTU 4811, DSTU ISO 665:2008, ISO 665:2000 |
| Oil content | ISO 659 |
| FFA (Acid value) | GOST 10858, DSTU ISO 729, ISO 660, ISO 729 |
SOYABEANS
ANALYSES
METHOD
Colour and smell
GOST 27988
Test weight
DSTU GOST 10840, USDA
Foreign matter and impurities
DSTU 4964, DSTU ISO 658, ISO 658, DSTU ISO 605, ISO 605, USDA
Moisture content
DSTU 4811, DSTU ISO 665:2008, ISO 665:2000
Oil content
ISO 659
FFA (Acid value)
GOST 10858, DSTU ISO 729, ISO 660, ISO 729
Protein as per Kjeldahl method, as is.
Protein content as per Kjeldahl method, on dry matter
ISO 5983-1, GAFTA 4:1/ ISO 5983-1
PEASE
ANALYSES
METHOD
Colour and smell
GOST 27988
Test weight
DSTU GOST 10840, USDA
Foreign matter and impurities
DSTU 4523, GOST 30483, ISO 605
Moisture content
GOST 13586.5, ISO 24557
Protein as per Kjeldahl method, as is.
Protein content as per Kjeldahl method, on dry matter
GOST 10846, DSTU ISO 20483, ISO 20483, GAFTA 4:2/ISO 20483
WHEAT BRAN
ANALYSES
METHOD
Foreign matter and impurities
Fines
Diameter of pellets
Moisture content
ISO 6496, GAFTA 2:1/ ISO 6496
Fat content
DSTU ISO 7302:2003, ISO 11085:2015, ISO 6492, GAFTA 3:0/ ISO 6492
Protein as per Kjeldahl method, as is.
Protein content as per Kjeldahl method, on dry matter
ISO 5983-1, GAFTA 4:1/ ISO 5983-1
Fiber content
GOST 13496.2, ISO 6865, GAFTA 9:0/ ISO 6865
Determination of ash yield by incineration
ISO 2171:2007
SFS MEAL&CAKE
ANALYSES
METHOD
Colour and smell
Foreign matter and impurities
Diameter of pellets
Fines
Moisture content
ISO 6496, GAFTA 2:1/ ISO 6496
FFA (Acid value)
ISO 660
Protein as per Kjeldahl method, as is.
Protein content as per Kjeldahl method, on dry matter
ISO 5983-1, GAFTA 4:1/ ISO 5983-1
Fiber content
GOST 13496.2, ISO 6865, GAFTA 9:0/ ISO 6865
Determination of ash yield by incineration
ISO 2171:2007
SOYBEAN MEAL&CAKE
ANALYSES
METHOD
Colour and smell
Foreign matter and impurities
Fines
Diameter of pellets
Moisture content
ISO 6496, GAFTA 2:1/ ISO 6496
FFA (Acid value)
ISO 660
Protein as per Kjeldahl method, as is.
Protein content as per Kjeldahl method, on dry matter
ISO 5983-1, GAFTA 4:1/ ISO 5983-1
Fiber content
GOST 13496.2, ISO 6865, GAFTA 9:0/ ISO 6865
Determination of ash yield by incineration
ISO 2171:2007
RAPESEEDS MEAL&CAKE
ANALYSES
METHOD
Colour and smell
Foreign matter and impurities
Fines
Diameter of pellets
Moisture content
ISO 6496, GAFTA 2:1/ ISO 6496
FFA (Acid value)
ISO 660
Protein as per Kjeldahl method, as is.
Protein content as per Kjeldahl method, on dry matter
ISO 5983-1, GAFTA 4:1/ ISO 5983-1
Fiber content
GOST 13496.2, ISO 6865, GAFTA 9:0/ ISO 6865
VEGETABLE OILS
| | |
| --- | --- |
| ANALYSES | METHOD |
| Taste and smell | GOST 5472 |
| Moisture content | DSTU 4603, ISO 662, AOCS Ca 2c-25 |
| Insoluble impurities | ISO 663, DSTU 5063 |
| Flashpoint | DSTU 4455, ISO 15267 |
| FFA (Acid value) | DSTU 4350, DSTU 5062, ISO 660 |
| Peroxide value | DSTU 4570, ISO 3960 |
| Iodine value | DSTU 4569, ISO 3961 |
| Mass per volume | DSTU 4633, ISO 6883 |
| Cold test | DSTU 4492 |
| Melting point | ISO 6321 |
| Determination of phosphorus content | ISO 10540-1:2003 |
| Soap | DSTU 6048:2008 |